My minisweater! Wore it out tonight and got many comments, all kind. It's the funniest looking thing I've ever knit and kind of my favorite. I love all of these green yarns and now they're together forever! This was a scrap-buster but I STILL have scraps so I think I'll make this
lovely scrap shawl
featured in Interweave, or
a memories capelet...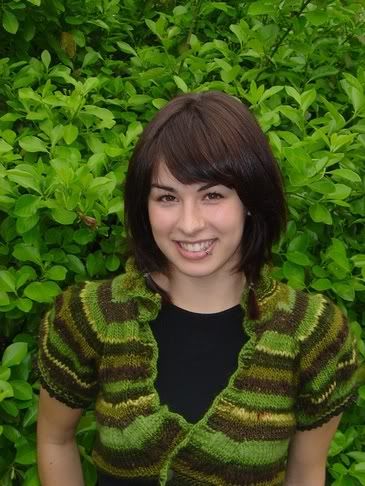 I did do the spikes, but only on the neck and they need a blocking to be more pointed. I did a crochet edge on the sleeves to make a teensy ruffle. I love crochet edges!
I'll definitely be using this pattern again, it is flattering and fun, and so very versitile. Everyone is making such lovely versions, and none of them are the same!
<3
Cirilia